Top 10 Injection Molding Defects of Plastic Products - #Part 2
When you want to purchase plastic products from a

plastic food containers manufacturer

, what you should care about? I believe that the upmost issue you care about will be quality.

In the previous article, we've introduced

5 common injection defects

, including weld lines, voids, burn marks, declamination and jetting. In this post, let's check 5 more molding defects you should be aware of.



1. Flash.


Flash appears when escaped molten plastic cools down and attaches to the finished product . It might cause a thin lip or protrusion through the parting line or ejector pin locations.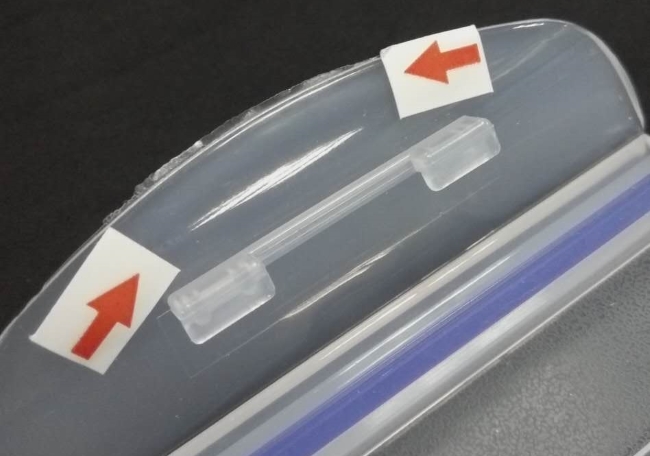 2. Knit Lines.


Knit lines are also called weld line in injection manufacturing. It's the line where two flow fronts meet and knit together. Knit lines usually appears near obstructions and holes which can cause breakage when the part is under stress.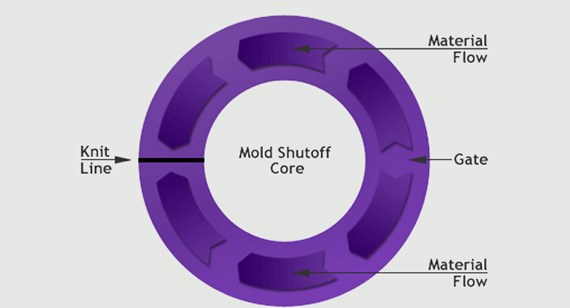 3. Flow Marks.


Flow marks are molten plastics that become solid during the injection process. It appears especially on narrow sections of the molded component as patterns, streaks or wavy lines that are in off-toned color. The slower the injection speed is, the evident the flow marks are.



4. Sink Marks.


Sink marks are small craters or depressions that appears in thick areas of injection molded surface resulted from shrinkage in the inner portions.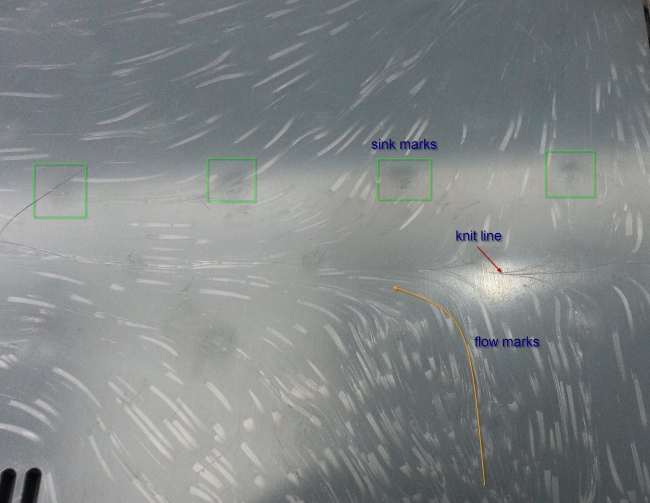 5. Warpage.


Warping is the deformation that result from uneven shrinkage. It occurs as twisted, uneven, or bent shape plastic products.

There are many other injection molding defects that we haven't mentioned about. Either the molding machine, the mold, the plastic material or the molding machine operator are the possible

causes of plastic molding defects

.

Even though there are many different reasons that will lead to plastic injection defection, We are proud to tell you that raw material we use is pure and top, the molding machine and molds are regularly checked and our engineers and workers are well-trained. We are good at pre-solving any possible factors and our skilled QC team do inspections on every steps for double check. Easylock plastic products worths your choice, please feel free to contact us: easylock#rokist.com (replace "#" with "@")